TURNING A VOICE ASSISTANT INTO A REAL-LIFE ASSISTANT


By 2025, 1 million people will have dementia in the UK.

My Carer, is a free skill that turns any Alexa device into a full-time carer to help them live their own life, without the need of paying fortunes for private carers.
HOW IT WORKS


It works as a real carer, reminding to take their medication, to have lunch or any other appointment. But it also assists them step by step until the task is complete.
UX DESIGN

Through the app, the person living with dementia can customize a whole routine very easily, thanks to its user-friendly design.
A PERMANENT RESEARCH TOOL

It also works as a permanent research tool. All the data collected by the device is combined with machine learning and send to Alzheimer's Society, helping to study behaviour and cognitive functions.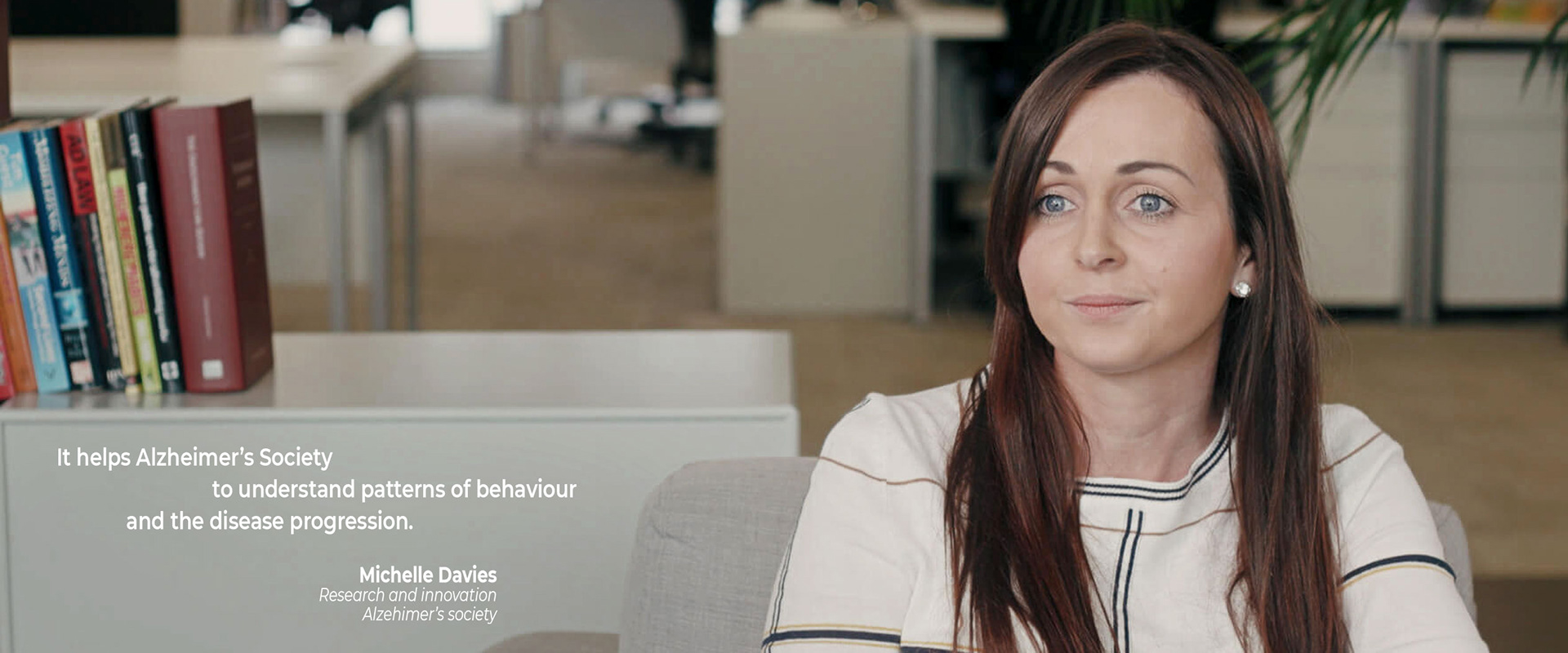 Available now at Amazon Store US and UK!



AWARDS:


Cannes - BRONZE - Brand Experience & Activation - Touchpoints & Technology - Alzheimer's Society 'My Carer'/ McCANN London / 2020/2021

Cannes - BRONZE - Radio & Audio - Innovation in Radio & Audio - Alzheimer's Society 'My Carer'/ McCANN London / 2020/2021

Cannes - SHORTLIST - Brand Experience & Activation - Not-For-Profit Charity - Alzheimer's Society 'My Carer'/ McCANN London / 2020/2021

Cannes - SHORTLIST - Digital Craft Form - Experience Design: Voice - Alzheimer's Society 'My Carer'/ McCANN London / 2020/2021

Cannes - SHORTLIST - Digital Craft Data & AI - IA Application - Alzheimer's Society 'My Carer'/ McCANN London / 2020/2021

Cannes - SHORTLIST - Creative Data - Data Driven Consumer Product Alzheimer's Society 'My Carer'/ McCANN London / 2019

Cannes - SHORTLIST - Direct - Data & Technology - New Realities & Voice Activation - Alzheimer's Society 'My Carer' / McCANN London / 2019

ANDY Awards - GOLD - Idea - Alzheimer's Society 'My Carer' / McCANN London / 2020

The One Show - BRONZE - Direct Marketing  - Use of Smart Devices & Voice Assistants - Alzheimer's Society 'My Carer' / McCANN London / 2020

Clio - SILVER - Digital/Social Media Technique - Alzheimer's Society 'My Carer' / McCANN London / 2019

Clio - SILVER - Digital/Mobile - Alzheimer's Society 'My Carer' / McCANN London / 2019

LIA - GOLD - Digital - Innovative Use of Digital - Alzheimer's Society 'My Carer' / McCANN London / 2019

LIA - SILVER - The New - Creative Technology - Alzheimer's Society 'My Carer' / McCANN London / 2019

LIA - BRONZE - Digital - UX User Experience - Alzheimer's Society 'My Carer' / McCANN London / 2019

Webby Awards - NOMINEE - Apps, Mobile & Voice - Best User Experience - Alzheimer's Society 'My Carer' / McCANN London / 2020

Epica Awards - BRONZE - Creative Technology - Alzheimer's Society 'My Carer' / McCANN London / 2019


Epica Awards - BRONZE - Health and Safety - Alzheimer's Society 'My Carer' / McCANN London / 2019

ADC Germany - BRONZE - Digital Communications - Innovative use of Digital Channels - Alzheimer's Society 'My Carer' / McCANN London / 2020


ADC Germany - BRONZE - Digital Communications - Digital Experiences for Conversational/Voice Experience - Alzheimer's Society 'My Carer' / McCANN London / 2020

British Creative Circle - SILVER - Innovation - Use of Technology - Alzheimer's Society 'My Carer' / McCANN London / 2020

British Creative Circle - BRONZE - Best Charity - Public Service Direct Campaign - Alzheimer's Society 'My Carer' / McCANN London / 2020